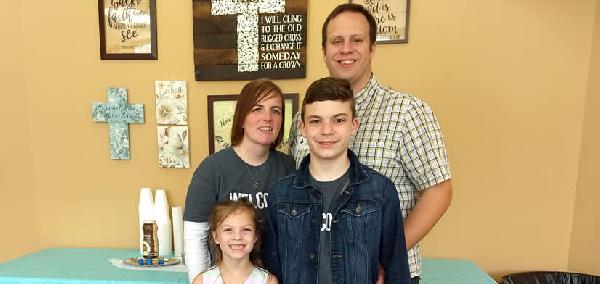 Pastor Jon Walton
Jonathan Walton, Pastor

Jonathan Walton is the founding pastor of Faith, Hope & Love Family Church. Prior to planting the church, he served as a youth pastor for 7 years and an associate pastor for 2 years. God called Jon to plant Faith, Hope & Love while he was on a mission trip in Shell, Ecuador. He gave his life to Jesus as a child in Pleasant Hill Baptist Church in Lafayette, TN. Jon is happily married to Missy, his wife and middle school sweetheart. They have two children, Isaiah & Josie.
A word from Pastor Jon:
"I'm excited to be on this journey. God has always been faithful even when I haven't. But that's why God sent His Son, Jesus, to be our faithful Savior and Redeemer! At FHL, we want you to meet this same Savior and encounter this same God! Come worship with us on Sunday mornings at 10:30 am. We're glad you're here!"
Faith Hope & Love Family Church
466 E. Plaza Shopping Center, Newport, TN 37821
Copyright &copy 2023 ChurchTrac Software, Inc.